Offering you the best solutions, starting from within the organization. Here is what we live by...
Offering you the best solutions, start from within the organization. Here is what we live by
ODL is deeply connected to partners, history and its faith-based roots. These links and relationships are honored and respected, and each work together to maintain ODL's reputation of being a gracious and humble partner. Respecting ODL's connections to values and kindness means consistently respecting each individual's connection to ODL as an employee and teammate.
ODL is always making small improvements in our products and process. We know that the small wins make the biggest impact. A culture of continuous improvement defines us. The team supports ODL by making an effort daily to improving how they do their work. Wins are shared, recognized, and celebrated as a team within the organization.
Value the detail, strive to hustle
ODL is a consistent champion of detail, craftsmanship and process perfection. This unique level of TLC is its most valuable asset, which should be equally valued with the awareness that individual production agility and hustle can never be compromised. The team supports ODL by pushing this value and quality forward at every turn. There is no cutting corners in tactical duties, and we give our very best to get the job done, on-time, every time.
Excel with humility, fail with grace
ODL is always gracious, mindful of its reputation and values future opportunities as much as current advancements. Whether it's a win or a loss, each interaction is done with a gracious spirit. The team supports ODL by consistently putting ODL's reputation first and maintaining grace within all customer and partner reactions.
100+ years, 5 generations, and a relentless passion for unparalleled dental excellence.
Dating back to 1902, experience the full story that shaped the future of ODL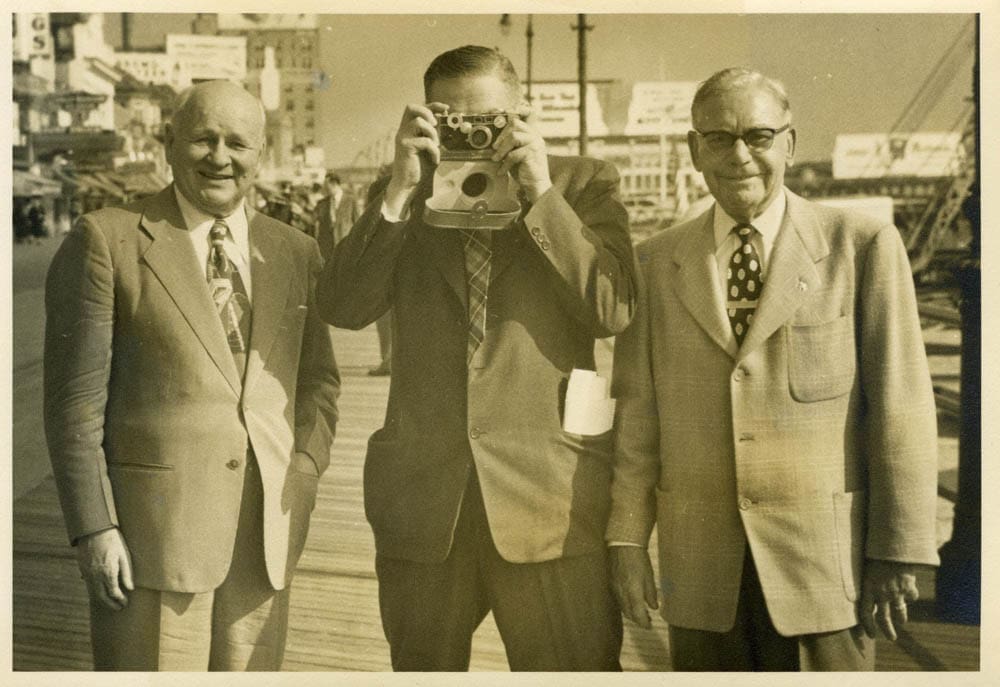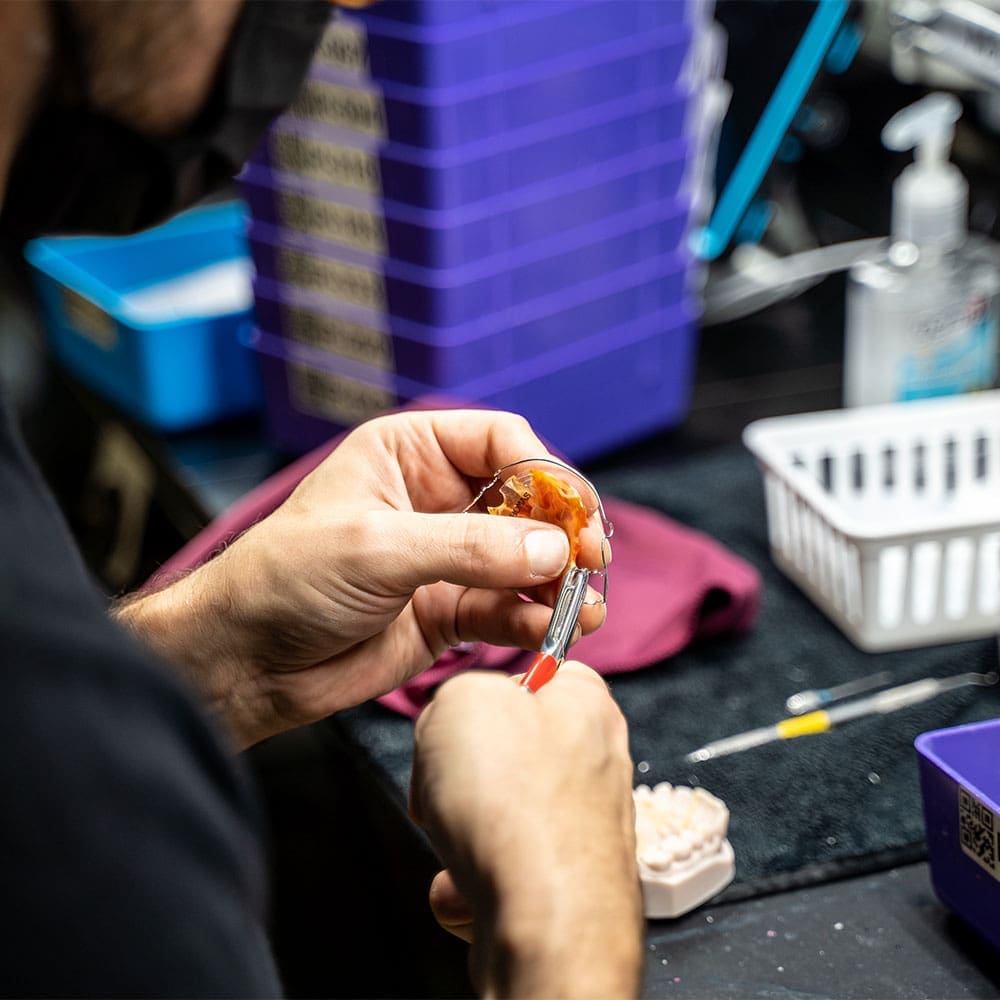 "Quality" is the bedrock on which ODL runs. We source the highest grade materials from leading manufacturers worldwide. Each of our skilled technicians has been rigorously trained to have an eye for detail and to take great pride in their work. It's simple. ODL's highly skilled lab technicians utilize the finest materials available to achieve ideal results for you and your patients. We stand by our craftsmanship and strive to exceed your expectations with every appliance. Your complete satisfaction is our top priority.
In 1984, James Wright embarked on the adventure of building ODL from the ground up. From the basement of his father's orthodontic clinic to now a nationally recognized dental laboratory, his philosophy was always to offer a quality product at a fair price.
Now led by three brothers, with a combined experience of 40 years in the orthodontic industry, we're passionate about what we do. Our passion comes through in our products and service. With one foot firmly planted in the tried-and-true traditions of orthodontic manufacturing, and the other bounding forward with exciting new technologies, we strive to give our doctors the collaborative and exciting experience that they deserve.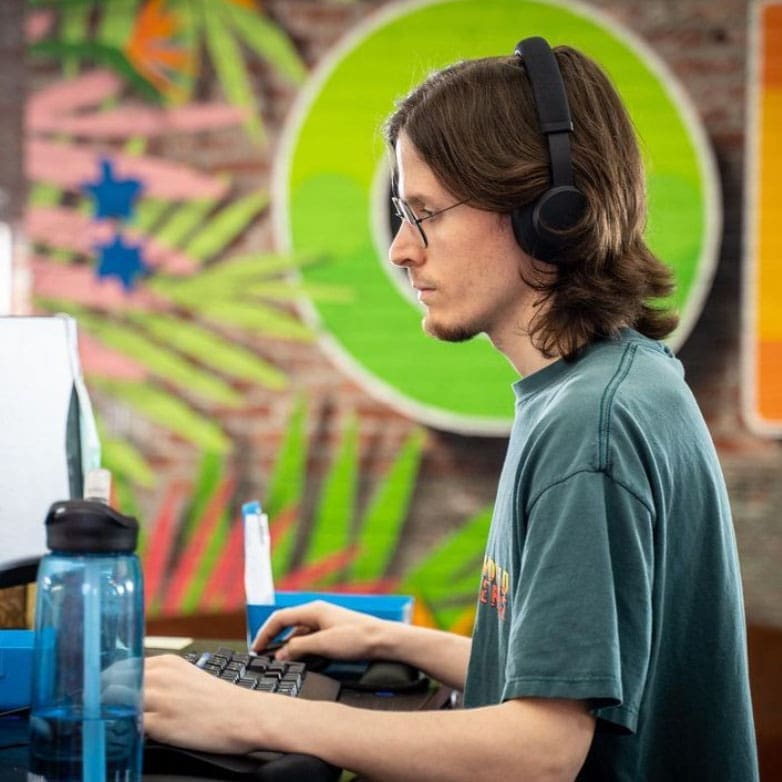 Three brothers relentlessly focused on industry innovation.
Say hello to the 5th generation: With 40 years of combined experience and 5 generations of history, it's not wrong to say that Orthodontics is in our blood.
It's all about the smiles.
"Our practice has been SO thoroughly impressed with ODL Orthodontic Lab! From their amazing, fun appliances to their exceptional customer service, we truly enjoy partnering with them to create an outstanding experience for our patients! Their 3D laser sintered bands have simplified the expander process for us and our patients. ODL is our go-to lab for all of our metal appliances! They are AMAZING!"
"We love using ODL for our orthodontic appliances and retainers. Easy communication and well fitting appliances make life in my practice very easy. Highly recommended!"
ODL has been nothing short of amazing! The team is always so friendly and accommodating when it comes to making sure we receive our appliances on time. For a practice that has multiple locations and a lot of rush cases this can become a daunting task, but they always rise to the occasion and make it happen! I would highly recommend them to anyone who may be looking for a new lab.
I have been using ODL for 27 years now and would never consider switching to another lab. Why would I? Their products are consistently well made and they keep their lab up to date with current techniques. They are very easy to work with on special cases. Thanks for being a great partner in my practice ODL!
This lab rocks! I couldn't imagine practicing without EasyRx. I love how well they integrate with the software. If you have been practicing, you know that there are not any labs that come without their flaws. While they are minimal, ODL does have their flaws. What they excel at, is their communication and customer service despite such flaws. To me that is everything and I highly recommend working with them!
Awesome orthodontic lab. Easy to work with. Professional team. We never have problems with remakes, communication issues, or quality once we switched to ODL.
We've been working with ODL for over a year now. Very high quality appliances, on time and great fit. We are happy we found them.
By far the best lab i've ever dealt with as an orthodontist. I have been practicing for 11 years, and have dealt with a number of labs in my career. Once we moved to scanning and eliminated impressions i wanted to find a new, up to date lab for my practices... Mike Wright called me after i emailed the lab some general questions and answered all my questions... i've been using them every since, and have never had such great fit for all my appliances, included banded appliances. Their Vivid retainers are great with accurate virtual bracket removal. Easy Rx is a huge advantage for online Rx's as well. Above all however, the customer service is tops! If you need a new lab ODL should be your choice!
Perfect fitting appliances, progressive approach, easy and on time appliance deliveries. In fact I use them and I'm in California. A little more in cost than other labs but you get what you pay for!!!
I can't say enough great thing about ODL and their team. We actually switched away from an in-office lab to ODL for all appliances, including retainers, over the past year. I have no regrets and don't see us switching back anytime soon. Their digital platform using utilizing EasyRx makes the communication seamless and easy. The quality of the appliance along with their packaging is top notch. The turn around time is very good, especially for a lab that is across the country from us. The few times I've had to call directly, their team has been very friendly and incredibly knowledgeable. This lab is by far the best I've ever worked with. Thanks Tom and team for taking such great care of us.
When I think of what the ideal orthodontic lab should provide my office, I think of things like easy, high tech Rx communication, quick turnover times, fair pricing, and of course (and most importantly) products that fit my patients the first time. I have been using ODL exclusively for more than 10 years professionally and they have never failed to execute each of the above points with precision. They are not an "old school" dental lab just clunking along making appliances. Mike Wright and crew are ever innovating and coming up with ideas and solutions to make my practice life easier and my patient experience better. I would without one single hesitation recommend them to any Orthodontist looking to upgrade their current lab situation.
Your Patients Are Worth It
You know how impactful a smile can be on a patient's confidence. Stop settling for less than perfect appliances and call us today.